Jump
Blog
Am I about to hire the right person...or make a costly mistake?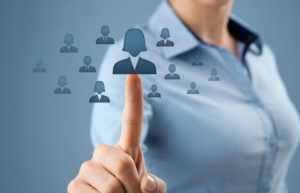 June 25th 2020
Am I about to hire the right person…or make a costly mistake?
(First of two articles on psychometric profiling)
An operations manager hesitates between two excellent candidates.   In another case, a VP Sales and a VP Human Resources each have their favourites, and their disagreements are strong.   For another SME, the founding president with micro-management tendencies is about to hire a person who feels suffocated if he doesn't have enough autonomy .
We could cite many other examples, but the challenge remains the same: How can I maximize my chances of hiring the right person for the job, the manager and our organizational culture?
Recently, we had a Vice President of Operations who wanted a new manager to manage a team of 20 employees.  Beyond skills, he was looking for someone with a very special character.  A manager who has the ability to bring discipline, rigour and accountability to staff who are well grounded in their habits.   Essentially, it was the employees who led the department and any form of change should be respectful, inclusive and firm.
After a few weeks of research, we presented him with two candidates with career paths directly in line with the skills he was looking for.   However, one of the two candidates had an impeccable resume and the vice-president happened to have a contact who knew him.   He highly recommended him.
However, we had a preference for the other candidate.  He had managed to take departments in difficulty, teams that were unmotivated or resistant to change.   Having a more extroverted and dynamic personality, our perception was that he would better fit the challenges of the position and the organizational culture.   Unfortunately, his CV was not as professional and he did not have a contact to sell it to the Vice President.
With the help of Human Resources, we suggested to the VP that he take psychometric assessments and analyze them together.   In an objective way, they could get a better overview of both candidates.   If they are organized or rather spontaneous, if they are flexible, if they are convincing, strategic and many other variables.
You can imagine what happens next.  The VP did a 180 degree and they made an offer to the second candidate.   Not only did he fit the position better, but also the vision and the organizational culture.
On the other hand, he's not the champion for reporting and thoroughness.  This is a weakness to work with, but not essential for the proper execution of the duties.
These results not only facilitate the selection of candidates, but are also of significant value in terms of retention, training and career progression.  No person is perfect.   Knowing more about their strengths, weaknesses and motivations makes it easier to focus on what is essential: advancing your team and the company.
CVs, references and technical tests are not always enough.  They can even sometimes bias judgment.
In conclusion, the analysis of psychometric profiles is an investment that remains underestimated.  In an accelerating and increasingly competitive world, we seek to save time, maximize the potential of one's business and avoid errors.   These tools meet these objectives.
At Jump! since we contribute to the growth of our clients, it is essential for our team to be able to advise you with these tools.  That's why we have chosen to partner with Atman Co. This Quebec company has proven itself with hundreds of organizations and continues to improve its service offering.
For more information, write to us at info@jumprecruteurs.ca or directly to my address: marcandre@jumprecruteurs.ca.