2019-05-16 10:59:11
Jump
The Account Manager will be responsible for effectively developing new business and increasing opportunities with accounts in the area, by developing, maintaining and managing relationships with key contacts. In addition, the incumbent will be responsible for providing technical sales expertise and our client product knowledge during both, new product and after-market sales with the designated accounts.
Salary:
To be discussed
Objectives:
Meet Sales Budget with main accounts
Closes all opportunities within the delegated accounts or obtain detailed information on lost opportunities.
Develop & Execute a Business Plan for the assigned accounts that covers all focused market segments, product technologies & services.
Conduct professional sales presentations to all levels of contacts with key accounts
Co-ordinate the use of support business functions to help service our customer.
Manage complex projects involving various product technologies, while ensuring selected products and systems are appropriate for customer applications
Review detailed commercial contracts
Provide technical and maintenance support, including technical problem solving on-site
Assure that all of the companies resources are fully utilized in optimizing the accounts operations
Offers highly specialized, technical expertise in our client products and their applications
Provide market analysis and competitor feedback to management
Meet all KPI's relative to the Professional Development Plan
Work consistent within the the company's values and safety requirements
Regular Travel, possibly including remote sites (by car)
Training throughout Canada and USA and the globe may be required
 Measurements:
Sales Budget
Accounts revenue growth
Professional Development Plan
Our client Values
Health & Safety : Key Responsibilities & Requirements:
Able to work in a manner that ensures the safety of themselves and others
Able to demonstrate compliance to company safety procedures and legal obligations
Recognise and report and resolve hazards identified
Confidence and ability to intervene on practices deemed to be unsafe
Engage and promote a zero harm culture
Be aware of physical limitations based upon job requirements
Education/Experience:
A Bachelor's degree in Engineering, Science OR equivalent technical discipline with a minimum of 5-10 years of relevant technical sales / account management experience OR a Certified Engineering Technologist (CET / AScT) diploma with a minimum of 10 years of relevant technical sales experience. Prior supervisory experience would be considered an asset.Candidates with equivalent education and/or experience may also be considered.
Language:
Ability to read, analyze, and interpret general business periodicals, professional journals, technical procedures, or governmental regulations.  Ability to write reports, business correspondence, and procedure manuals.  Ability to effectively present information and respond to questions from groups of managers, clients, customers, and the general public. Proficient in reading, writing and speaking in English language.
Mathematical Skills:
Above average numerical skills to understand, interpret and troubleshoot complex engineering problems and commercial aspects of product sales and marketing.  Ability to work with mathematical concepts such as probability and statistical inference, and fundamentals of plane and solid geometry and trigonometry.  Ability to apply concepts such as fractions, percentages, ratios, and proportions to practical situations.
Reasoning Ability:
Ability to solve complex practical problems and make independent decisions under minimal supervision. Ability to lead, teach and mentor less experienced colleagues. Ability to apply technical knowledge understanding to carry out instructions furnished in written, oral, or diagram form.
Computer Skills:
The incumbent should have knowledge of the following software:  Microsoft Windows / Office. Experience or exposure to ERP software or engineering design software is considered an asset.
Physical Requirements:
The employee must be able to sit, stand, and occasionally lift and/or move up to 15 pounds. Up to 50% travel required for this role.
Work Environment:
Environment may vary from moderate (office/warehouse/light traffic environment) to loud (customer sites, manufacturing, mining equipment). Personal Protective Equipment (PPE) is required during customer/project site visits.
To perform the job successfully, an individual should demonstrate the following competencies:
Business Acumen – Understands business and technical implications of decisions, while displaying orientation to profitability, demonstrating knowledge of market and competition. Aligns work with strategic goals, knows the competition and is aware of how strategies and tactics work in the market place.
Customer Service & Relationship Building – Manages complex customer situations, meeting commitments and responding promptly to customer needs. Solicits customer feedback to improve service, responds to requests for service and assistance. Strong ability to develop and maintain relationships with clients, consulting organizations, sales and other internal staff.
Problem Solving – Identifies and resolves problems in a timely manner; gathers and analyzes information skillfully; develops alternative solutions; works well in group problem solving situations; uses reason even when dealing with emotional topics.
Oral Communication & Influence Skills – Speaks clearly and persuasively in positive or negative situations; listens and gets clarification; responds well to questions; demonstrates group presentation skills and participates in meetings. Able to sell products and/or ideas, while influencing others.
Professionalism – Approaches others in a tactful manner; reacts well under pressure; treats others with respect and consideration regardless of their status or position; accepts responsibility for own actions; follows through on commitments.
Initiative – Volunteers readily; undertakes self-development activities; seeks increased responsibilities; takes independent actions and calculated risks; looks for and takes advantage of opportunities; asks for and offers help when needed.
Marc-André Ouellette
Associé principal / Consultant sénior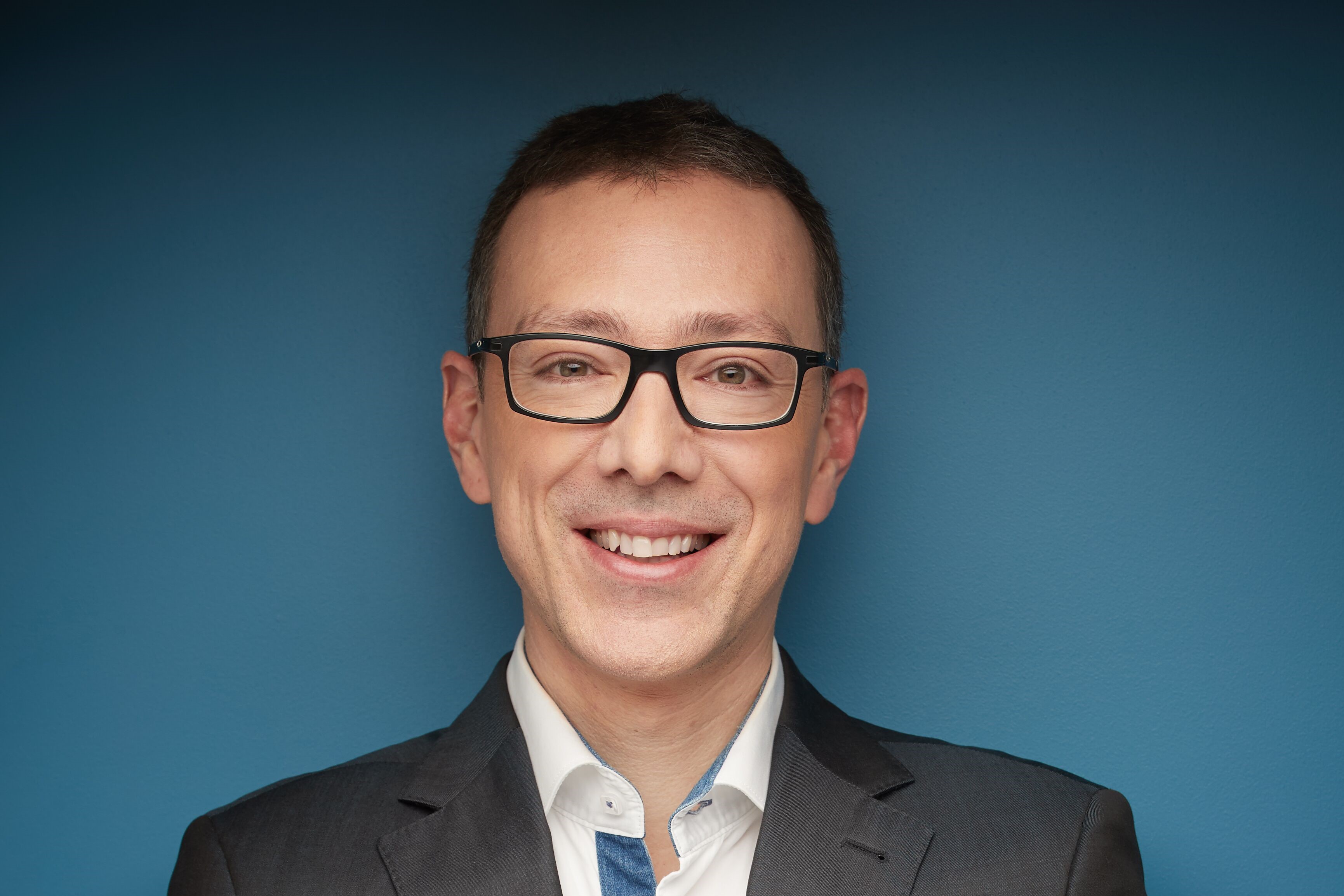 marcandre@jumprecruteurs.ca
514-658-JUMP (5867) poste 201
Cell 514-424-7940