Jump
Blog
Active job search: tips and tricks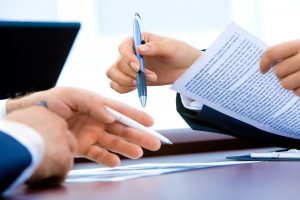 We have all looked for a job in our lifetime. Whether it is because we lost our job, to find an opportunity that will take our career to the next level, or to fill a dissatisfaction. 
In fact, an employee would change jobs on average every 4 ½ years. This means that during our lifetime, we will have had between 8 and 10 jobs. Not to mention that 60% of people change careers during their working life. 
Every time, whatever the situation, the same questions arise: But where to start? And how to? 
While it happens that the stars are aligned and everything goes smoothly, it happens often that it looks like Groundhog Day, each time the process starts again. 
How then to remain positive and keep the focus on our research, without getting discouraged? 
Here are some tips that I share with candidates when they start their search, or when they feel they are hitting a wall. 
Self-confidence: it's essential 
This makes all the difference and will help you stand out – and it all starts with a positive mindset. 
Position yourself as a service provider to potential employers, not as a job seeker – you offer your expertise, knowledge, experience and personality to the employer so that he can benefit from them, in return for fees (your salary!). 
The result remains the same, you say. But the approach is different and allows the employer vs. employee positioning to be equal – and not to express a level of inferiority to the latter. The attitude will be different, the words used too, without forgetting your involvement throughout the process. 
What is more, the confidence you gain will be felt by your interlocutor, who will appreciate it, and this perspective will benefit you during the process. 
Your network: So precious! 
The strength of the network in 2020 is even more real than ever, thanks to the various platforms and social media. It is a question of capitalizing on this resource because it often happens that jobs are filled via the direct network, sometimes even without being posted! 
Share the information according to your situation – you will not announce it loud and clear if you are still employed, but you can get in touch with the different people you trust, or who are part of your industry, in complete confidentiality. 
Maintain your network, inform it, contact it – be visible and make it grow by asking for references and doing your research! 
Of course, there is LinkedIn (we come back to it below), but it is not limited only to this network, here are a few, so easily reachable and too often forgotten! 
Relatives and friends

 

Former employers / colleagues

 

Sector of activity (while respecting non-disclosure and non-competition agreements, your reputation could be at stake if you do not respect the basic rules!)

 

Study colleagues and teachers

 

Social networks

 
… and don't forget the recruiters!
External recruiters (firms) work closely with their clients. They have active open positions for which they are mandated, which are sometimes not posted, but also know their customers and may be aware of upcoming positions in the short and medium term. 
By surrounding yourself with recruiters specializing in the field you are looking for, by contacting them to notify them that you are available (without there even being a position to post), you will be able to be present in their minds if an opportunity appears. 
LinkedIn – the professional network 
Your LinkedIn profile is the first impression you make, not only for recruiters, but also for potential employers. Did you know that there are 2 million users in Quebec? So, it is an important network accessible at your fingertips! 
Make sure it is complete and up to date and above all be present and visible on this platform considering these important elements: 
Up-to-date profile with professional photo (

it is

 not Facebook … choose a suitable photo)

 

A title including keywords on your specialties and positions sought (which will allow you, among other things, to appear in keyword searches)

 

A summary (Info) which indicates who you are, your specialty, and what you can bring to an organization

 

Indicate that you are available for new opportunities via your account preferences (you can choose whether you want it to be public or seen only by recruiters)

 

Post, interact with your network (like, comment and share)

 

When you send invitations, make a personalized message specifying in a few words why you want to invite this person to join your network

 

Ask and give references in the section to this effect

 

Subscribe to groups related to your profession and job search

 

Create automatic job alerts in the Jobs section of the platform

 

Attach your CV to your profile

 
Here are just the highlights and going into detail would require a full article. You can find tips even on LinkedIn or via different websites that can guide you more specifically – or contact me! 
Identify your prospects 
This approach is often the least used but can be very effective and make a difference in your new career search. 
Make a list of companies you would like to continue your career with. Do some research to get to know them better and the reasons why they interest you. 
Then identify people within these companies who might be interested in having someone like you on their team. Contact them by email, LinkedIn or even with a letter in the mail (yes! This media is less used, and people tend to open their mail). 
Do not send resumes – just let them know you are looking for a new career opportunity, why their company interests you. Ask if they can allocate you time so you can ask them a few questions about the company and their vision and share a little more about you. 
Not only will you learn more and show a real interest in their organization, you will also have expanded your network. 
Who knows if they do not already have an open position but not posted, perhaps also opened a new position, or learned of the departure of a member of their team quite recently? And if not for now, maybe in the medium or long term! This same person could even refer you to someone around them if they appreciated their interaction with you. 
Job sites 
There are many such sites – Indeed, Jobboom, JobIllico, Monster, LinkedIn, and so on. There are some by geographic area, by activity sector, etc. 
Identify those who are related to your situation, create alerts, post your CV when possible, and stay tuned! 
Do not focus your research solely on this approach, as not all positions can be posted. It is important that you have a good combination with the other tips offered. 
Active research = full time 
If you are actively seeking, keep in mind that this research becomes your full-time job! Invest the hours in the various actions that will allow you to reach your goal: find the career opportunity that will contribute to your success! 
Each week, each day, set a goal of actions to be taken, ranging from research to monitoring. Organize your research by noting the names of the companies and people contacted, indicating the dates of each action carried out, the steps taken and the dates of the following, and your next follow-ups. 
Selling yourself! 
Bottom line, looking for a job is a selling process, and you sell  yourself! 
You determine your competitive advantages and adopt your image, you identify your prospects, use research strategies and tactics of approaches, get meetings, evolve in the process, and follow up, to ultimately get a job! 
Like a sales process, each approach does not end automatically – it takes a lot of efforts and discipline, and a winning attitude. In sales, an sales pipeline can sometimes have 100 prospects for 5 sales closed, for a conversion rate of 5%. This means that there are 95% of the opportunities that have gone through the different stages without concluding.  
So, do not be discouraged if, after a few attempts, the results are not there. You must keep the focus, sometimes take a step back, revise our approach, ask for advice, learn from each discussion and interview, in short, don't give up! 
And above all, remain yourself.  
If you have other tips that made your search successful, share them with us!  
You have questions? Contact me and I will be happy to answer them to help you in your search!