Jump
Blog
Cognitive biases: reality and consequences (1/3)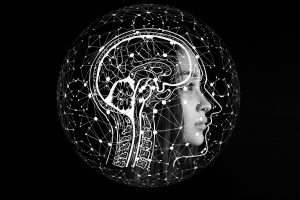 A candidate arrives 5 minutes late and your first thought is:  
He is not organized, this candidate is starting on the wrong foot 

You can't wait to hear if his excuse is original 

It's

his lucky day, so you give him

a second chance

 
You meet someone who went to the same university as you, they must stand out from the crowd.  
In your daily life, how long do you need to assess someone from your first meeting? One, five or fifteen minutes?  
Human beings often rely on their first impression, which has greatly helped them survive through the years. This instinct allowed them to quickly identify the elements of risk in order to make quick decisions to protect themselves.  
According to the Psychomedia site (http://www.psychomedia.qc.ca/), a cognitive bias is defined as "a form of thought which deviates from logical or rational thinking and which tends to be systematically used in certain situations.  
Do we all have them? Certainly  
Can they have an impact on recruitment? Definitely  
Can we reduce the risks? Absolutely!  
I had the privilege of discussing this subject with Caroline Boyce CRHA, Director of Planning, Acquisition and Integration of Talents at Loto-Québec and Lecturer at HEC de Montréal for the Certificate in Human Resources Management. 
Over the next few weeks, I bring you a series of three articles in which we will cover, with Caroline, biases and their consequences, the different types of biases and how to minimize the risks and consequences of these in our practice.  
 We start this week by digging deeper into what bias is and an overview of the consequences.  
We are our worst enemy  
Our brains interpret different signals, create shortcuts with past experiences, make connections with our education, our culture, our beliefs, and our experiences. This reflex has it's drawbacks, especially in recruitment. It creates what are called cognitive biases, which lead to a favorable or unfavorable evaluation of candidates, influencing the judgment of the recruiter and the manager.  
Did you know that if you hire based on your first impressions, you risk a 50% failure rate? *  
 Here are some examples of common biases that can influence our perception:  
Wearing glasses can give an impression of intelligence

 

An asymmetrical face can generate a negative bias related to our perception of beauty

 

A golfer wearing clothes of a known brand can give us the impression that he is a better golfer, therefore a positive bias (I am confirming to you here that the designer clothes do not affect golf skills

… I 

have tried it myself…)

 
Significant consequences in recruitment 
Biases can therefore be the cause of errors in the selection of candidates, having major impacts on companies.  
 "A well-rounded recruitment process should help us predict the performance of a candidate we will hire," Caroline emphasizes. "Based on your first impression, we don't assess skills… so it's impossible to predict any performance! "  
The selection process will lose its effectiveness through the various means, not to mention the influence they can have on the candidate experience in general (candidates expect a fair and equitable process after all).  
The effects on the business are also numerous. Unless there is awareness, the same biases can be repeated successively for the hiring of candidates in the same department (mirror effect bias). For example, if you only hire candidates from ABC University, the company could be missing out on employees with different backgrounds. Diversified knowledge is beneficial for the development of new products and to better meet customer needs.  
 Having biases is normal. We all have them. The best way to minimize them is to recognize our own biases.  
 Next week, along with Caroline, we will list the main biases so that we can better recognize them and act on them.  
Do you want to discuss your talent management strategy that will allow you to maximize your recruitment and retention efforts, and support your growth?  
 Write to us at info@jumprecruteurs.ca or directly at my address: steeve@jumprecruteurs.ca and we will be happy to discuss and support you through the various stages.  
* Reference: The Neuroscience behind First Impressions: Neuromarketing and Recruiting Speaker: Dr. Maite Balda, CEO & Founder of Neubuco